Our equipment provides corona-discharge surface improcement treatment on PE, PP, HDPE, BOPP plastic film, synthesic-resim products, and Aluminium foil , Metal membrances prior to printing, coating , for improving the and keeping product quality.

Our product line:
Corona Plastic Film Surface Treatment Equipment, Surface treatment prior to printing , Printing Process
machine , Automatic Photoelectronic Eye Width Control System, Static Electricity Eliminator.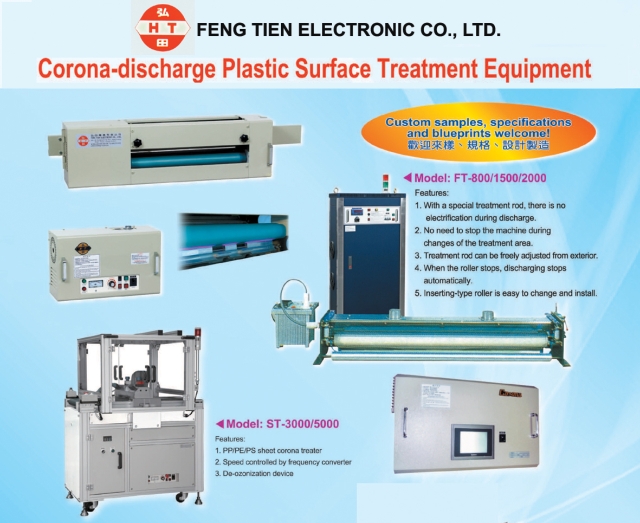 Feng Tien Electronic Co., Ltd.
Tel: 886-2-2992-8489
Fax: 886-2-2994-3868
E-mail: lai8489@ms32.hinet.net
Website: www.cens.com/fengtien